Share
Cheese Day 2016
8 February 2016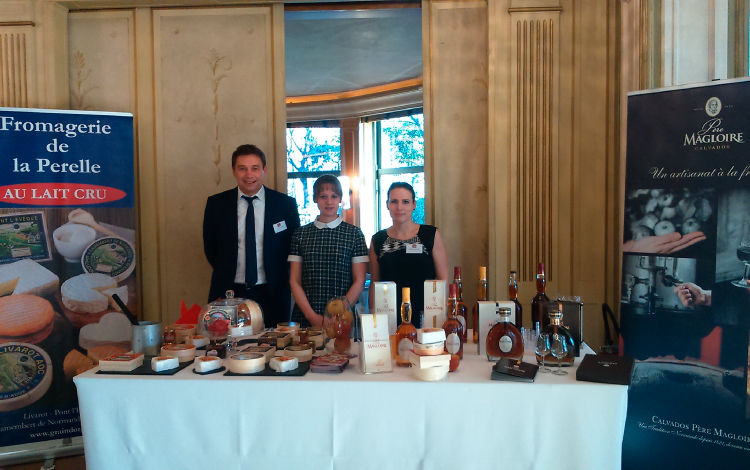 The first Cheese day, an event full of colour and flavour at the Ledoyen Pavillon, Paris, was held on Monday the 25th of January. There were cheeses from all around France and the world and accompanied by the finest wines and spirits. There were tastings throughout the day, followed by a festive and tasty the Cheese Night. Our Fromagerie took the opportunity at this event to showcase its cheese expertise and offered visitors the chance to taste our cheese products.
Some chefs and sommeliers were associated with this event: Yannick Alléno Pavillon Ledoyen, Pierre Gagnaire (Michelin ***), Arnaud Lallement from L'Assiette Champenoise (*** Michelin), Mathieu Pacaud of the Hexagon and Ambrosia (*** Michelin), Alain Dutournier Carré des Feuillants (Michelin **), Philippe Faure Brac World's Best Sommelier (1992) and owner of the Bistrot du Sommelier in Paris, and Olivier Poussier Best Sommelier of the World (2000) and Chief sommelier of the Maison Lenôtre and Pré Catelan.
Original associations between the Normandy AOC cheeses and Calvados Père Magloire, as well as Pierre Guigui's Mousse à Zigui beer were pleased to join some 2000 food lovers.
Discover also
Game competitions